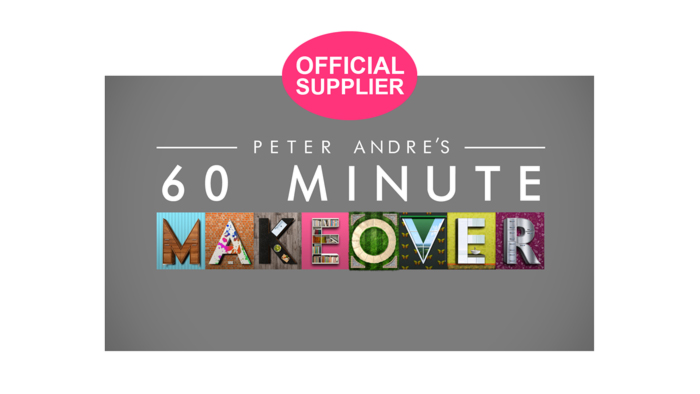 It's official! We are suppliers for Peter Andre's 60 Minute Makeover
It's fantastic to be able to help such a rewarding programme. For those out of the loop, contestants are nominated by friends and family to have their home completely redesigned in 60 minutes. Peter Andre steers the ship, presenting the programme whilst keeping everyone motivated during the build.
We were approached by the designers of the show to help them find a quick and easy bathroom flooring solution, and our Circa Pro range was the first thing to come to mind. We cannot give away any more details until the show airs. So be sure to catch it on Quest Red at 7pm on Tuesday 20th February 2018.
(Quest Red is on Freeview 38, Freesat 169, Sky 162, Virgin 215 and BT TV 38)
Stay up to date by following us on our Facebook and Twitter pages.