As we all head deeper into another UK lockdown Polymax have been, and are continuing, to support the local community with their DIY projects. From creating a home gym to rejuvenating your garage, lockdown is the prime time to work on home projects that you usually wouldn't have the time or opportunity to complete, and Polymax are here to help.
Take local gentleman Colin for example, he has seized the opportunity to re-vamp his garage using some new floor tiles. We may not all have the exotic cars that Colin does, however it's impressive to see that the new flooring has made his garage look like new and is now a dedicated area to keep his pride and joy('s)!
To help ensure fitting your garage flooring is a simple and achievable job to carry out at home, Polymax have introduced ready to lay garage tile packs to their range, designed to fit either a single or double garage.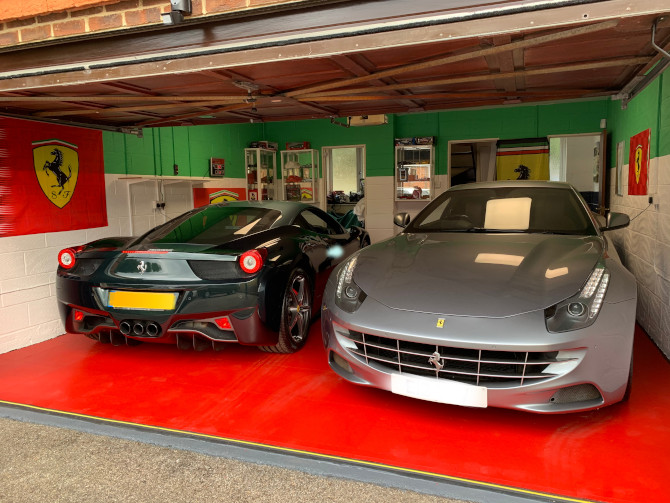 Polymax Garage Flooring Vigor Tiles  - Link Here
Polymax are also helping the local and national community to keep working out, even when the gyms are shut. With online fitness classes being all the rage and Joe Wicks on every TV channel Polymax have found that many people in the UK have been converting their spare rooms and garages into home gym's and fitness spaces.
Polymax offer gym flooring in a variety of thicknesses and sizes, mats such as their mini POWER's are interlocking and 0.5m x 0.5m in size. This makes them simple to lay, yet still high quality and durable, for a home gym/workout area these are ideal.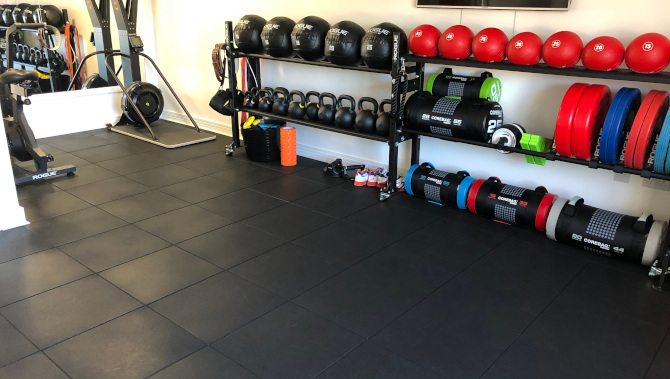 Polymax gym flooring in a home gym – Link Here
In addition to providing DIY products, Polymax have also stepped away from their usual range and adapted to the current situation by introducing ready to wear face masks and visor packs. The masks and visors have currently been supplied to both commercial businesses and private individuals, Polymax are aiming to help reduce the transmission risk of COVID-19 in some instances and to assist people in taking safety measures wherever they can.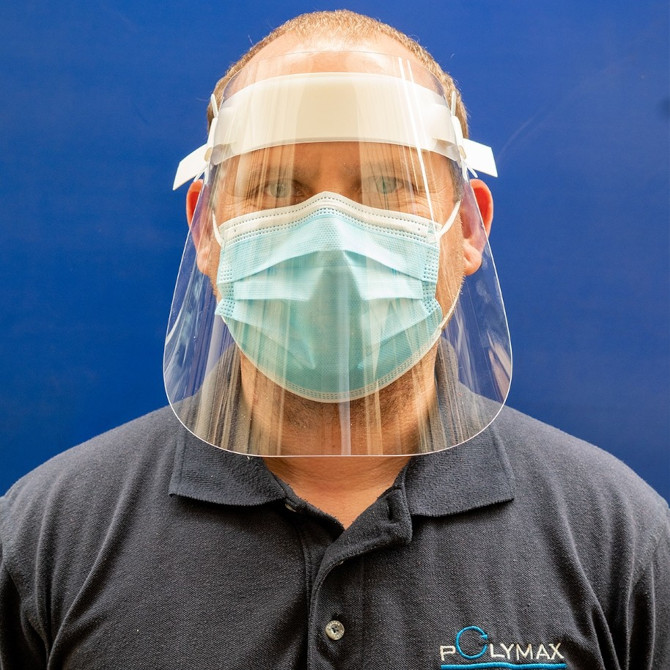 Polymax Masks and Visors – Link Here
To help the local community with their lockdown projects, Polymax are currently offering free delivery within 5 miles of their Whitehill and Bordon Enterprise Park HQ for orders over £100.00! Please call our team to arrange on +44 (0) 1420 474123 or email sales@polymax.co.uk.
Polymax Opening Hours:
Monday: 08.00 – 17.15
Tuesday: 08.00 – 17.15
Wednesday: 08.00 – 17.15
Thursday: 08.00 – 17.15
Friday: 08.00 – 17.15
Saturday: 08.00 – 12.00 (collection only, sales office closed)
Sunday : Closed