Details
The complete floor care kit contains the ideal combination of cleansing and protective compounds to keep your floor in perfect condition for years to come.
Contains:
Prepare Floor Polish Stripper: 1 Litre
Protect Acrylic Floor Sealer: 1 Litre
Prolong Floor Maintainer: 1 Litre
Polish Applicator & Pad
For dilution specifications see PDF instructions below.
Prepare Floor Polish Stripper
is a rinse free stripper which will save up to 50% labour time throughout the stripping process as it dries without leaving a film or residue. The advance soil suspension system and low foaming formulation means quick and easy recovery and pick up.
Protect Acrylic Floor Sealer
is incredibly tough floor polish is ideal for fast dying and low maintenance situations. Protect produces a beautiful, long lasting shine that resists black marking and scuffing. Protect will not discolour even the lightest floors. The deep shine that is produced also has excellent slip resistance.
Prolong Floor Maintainer
has a neutral pH and will not harm or blush emulsion polish films. It is a clear bright blue free flowing liquid with a refreshing mint fragrance. It is used for cleaning and maintaining polished floor surfaces with the green applicator and white pad leaving a clean shine.
Instructions for use are available to download in further information at the bottom of this page.
Look at the difference our floor care kit makes!!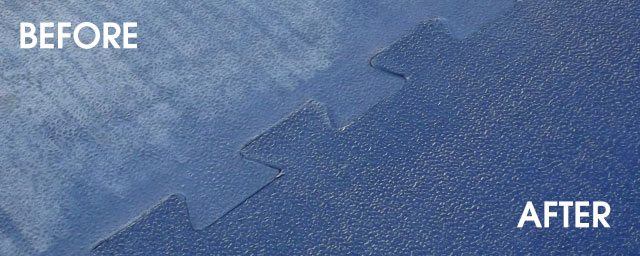 Additional Information
*Dimension can vary they are typical only
Further Information (File Downloads)